Aina Shaza binti Ab Rahop (F38)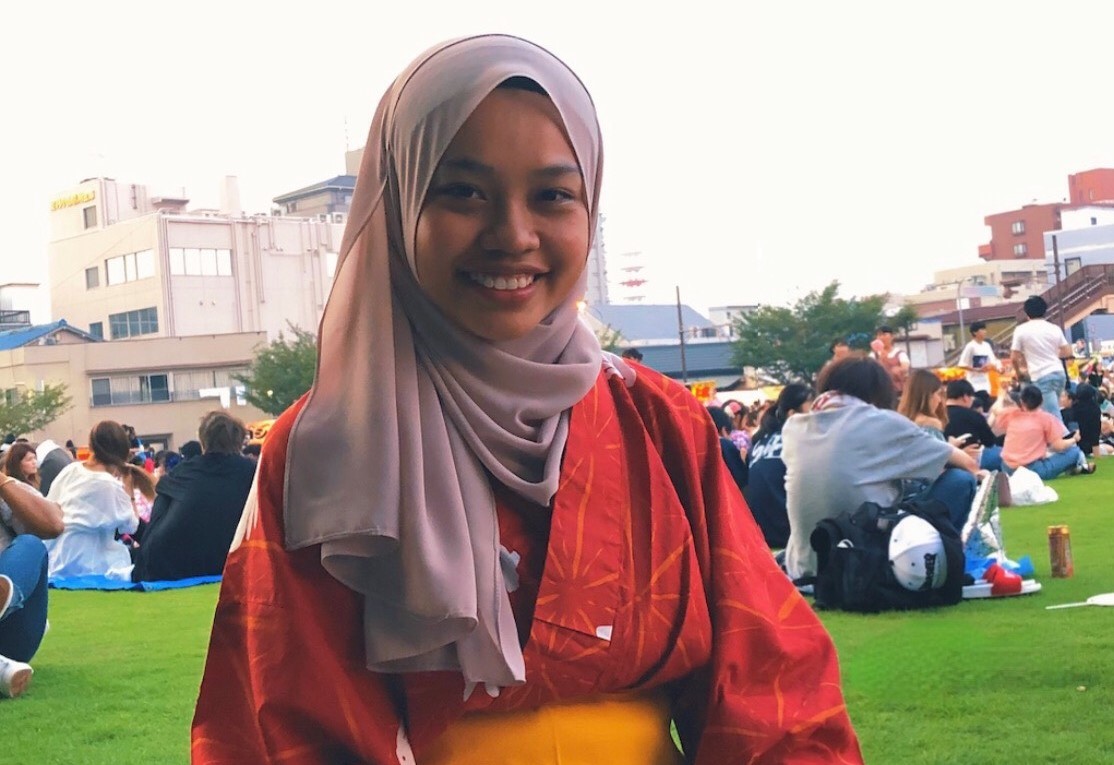 Utsunomiya University / Mechanical Engineering(2018~)
Study at PBT and study in Japan
Being a part of PBT students has helped us to make a clear distinction between Japanese style of learning and Malaysian style of learning. In fact, we are now able to adapt with the Japanese style of learning. From the first year I set foot in the institution, I was exposed to accommodate myself into a non-English environment and was introduced to Japanese three different systems for writing which are Hiragana, Katakana and Kanji. The syllabuses play a great role primarily in making a paragraph. The best part about PBT was the "moichido". Those corrections really taught us the meaning of "never give up".
The saying of "time is gold" is very significant to the Japanese people as they genuinely appreciate time. Apart from that they value the act of keeping promises. Studying abroad especially in Japan has benefits me in becoming a better version of myself in the sense of appreciating time. I find it very crucial for me to value time well in order to become competent in every task. For instance, Japanese people tend to chase the fastest train despite the fact that there are more trains running every three minutes.
I have become to acknowledge the fact that Japanese people hardly ever use other languages than their own, which has resulted in difficulty for us to communicate with them if we do not master the Japanese language. To deal with this problem, students in school can join multiple activities from various kinds of clubs. This is very helpful in improving the students' knowledge and skills in Japanese language. At the same time, students are also able to enlarge their circle of friends which is convenient in broadening their perspective of life as they get to change their cultural understanding. On top of that, having Japanese allies is very beneficial because they can help us to understand the lectures in Japanese better as it is their native language. Studying in PBT somehow aids my friends and I in mastering Japanese language knowledge and skills because all the teachers are native speakers.
Messages to Students
In learning languages, various inputs can be taken to improve to improve our speaking and listening skills. First and foremost, it is crucial to find native speakers to practice with. Students should find the opportunities to communicate with the teachers PBT. Watching Japanese dramas, movies and of course anime is also an excellent way to enhance our speaking and listening skills. One should acknowledge the fact that a huge amount of listening and practicing is an efficient way to develop fluency in speaking. Good luck and never give up.
<< Back to List