Teo Siew Ying (F17)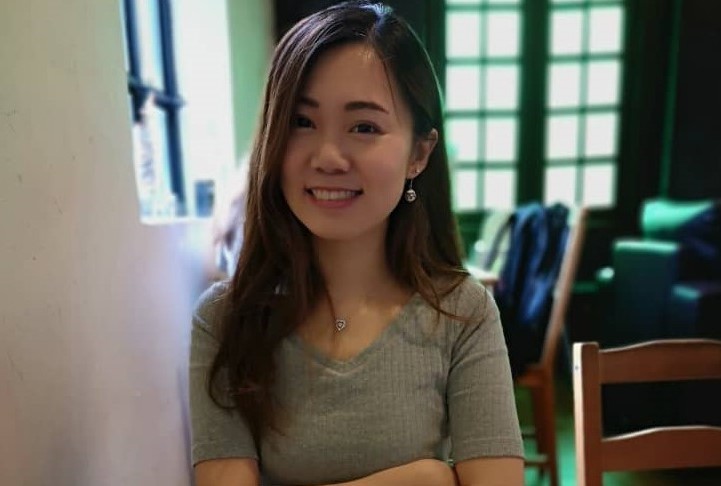 Osaka Sangyo University/ Life Environment (2008-2011)
Kobe University Graduate School / Human Living Environment (2011-2013)
Okamura Corporation (2013~Present)
Okamura International Singapore Pte Ltd /Transfer
Okamura International Malaysia Sdn Bhd /Transfer + New Company Set Up
Studying at PBT
I was pleasant to be part of PBT student. After finishing my 15 months studying of Japanese language at PBT, I was able to express myself well in basic Japanese language when the 1st year I went to Osaka. PBT's teacher always encourage all students to speak Japanese more often especially with the teacher, and by using more on the language actually help us to improve. PBT also guided us on taking Japan University's exam that actually helped the student to choose the right university too. This lead me successfully entered Osaka Sangyo University. But however, I do also faced difficulty understanding Japan different dialect from different prefecture (Kansai ben / Osaka ben) when I communicate with the local there.
By making more friend in Japan do helped me to improve my Japanese language and the dialect too.
Life working in a Japanese Company
Before graduating my master degree in Kobe, I had experienced Job Hunting (Syuukatsu) process in Japan. It was actually harder than taking a University exam. But "Syuukatsu" gave me clearer path to understand more about each company background and knowing myself more to find the suitable job. After few companies interview and test, I was able to join Okamura Corporation and start working in Okamura International department office at Tokyo. I work as export team and sales team for Office furniture. It was not too difficult in the first few months as company do provides training for every new entry but what I learned the most in the Job was business manners and passionate of own job. These are hardly to learn from school. Business manners starts from such as "how to exchange name cards", "how-to pick-up phone call", "how to use polite words" and etc. Of course, sometimes I do feel annoy by obeying all the regulation or "manners" too. I do feel pressure through understanding how to achieve the same standard as a Japanese. But after working together and understanding, there's a lot more for me to learn with Japanese culture.
Messages to PBT students
I went through my life in Japan for 9 years and appreciate with all the time spend and things I learned at Japan. It might be tough for different culture background compare to hometown Malaysia, but there's much more for me to learn from Japan culture too. I believe student in PBT could handle well with the culture there in Japan. Just keep it easy and make more friend while abroad. Enjoy every single thing!
<< Back to List