Atifah Mariyah Binti Amir Malik (F40)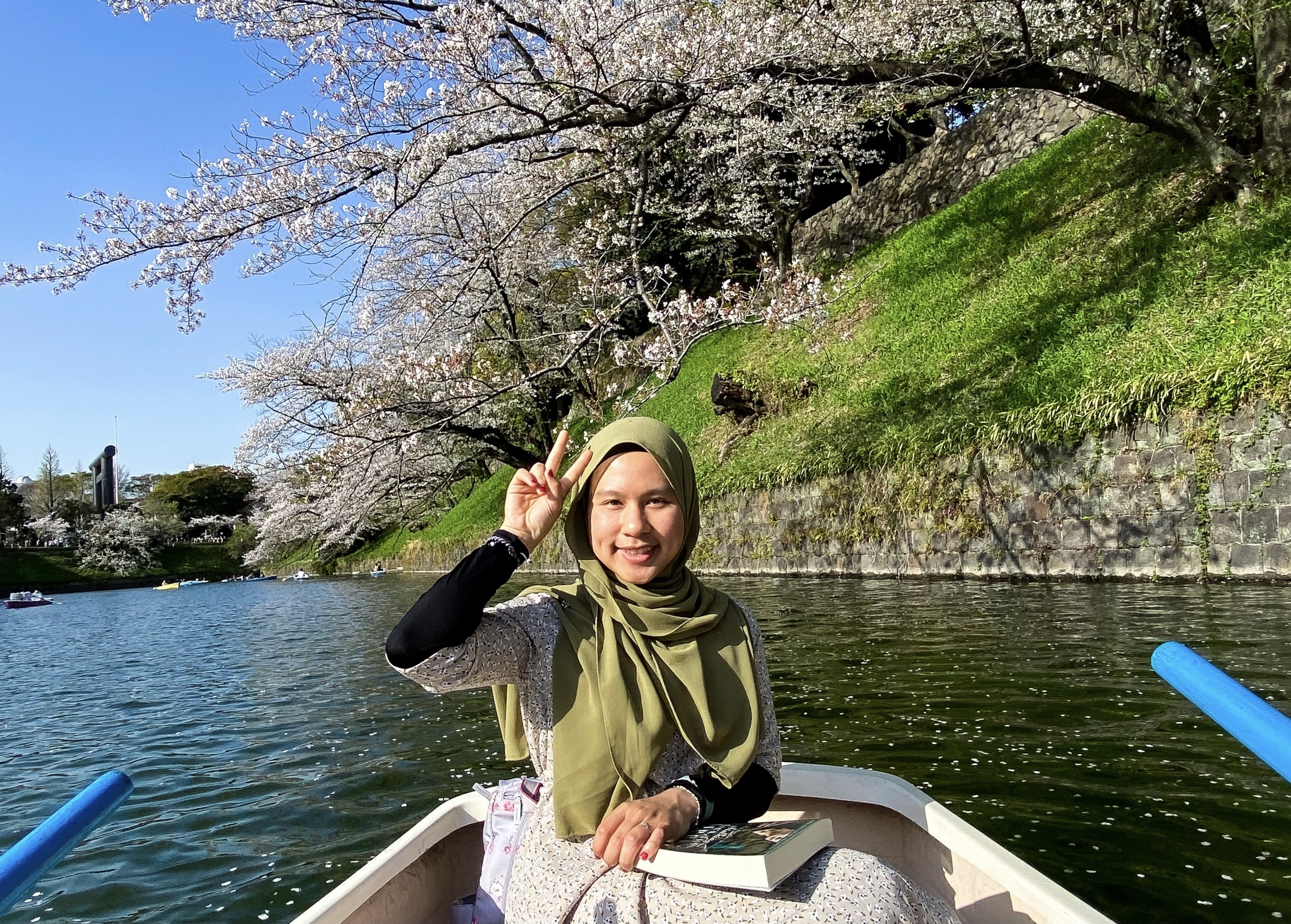 Teikyo University/ Degree in Education and Culture(2019~)
What I learned in PBT
"If there's a will, there's a way"

Before I know the existence of PBT, I had buried my dreams of coming to Japan. That is because I don't like engineering and I used to know that the only thing you can learn a degree program in Japan is engineering. Until March 2017 when I went to travel to Japan with family. There I met a PBT senior and he told me that it is possible to continue my studies in Japan even if its not in Engineering degree. And that's when I started to know the existence of PBT. Life in PBT was exhausting, but the path of dream is not easy, right? Learning Japanese could be very exhausting but I'm glad that PBT provides great teachers and good education systems. I made friends and we did a lot of fun activities together by indulging the Japanese culture. PBT had made me realize my own potential which I never knew I had. I could fairly say the PBT had made my dreams come true and I will forever be grateful for it.
Coming to Japan
"Dream big until it scares you"

This is what my high school teacher had told me and I couldn't grasp the meaning until I pursue my dream of coming to Japan. Coming here was the scariest decision ever but that just a sign that I'm in the path of a big dream. I will be far from my family, I'll be the muslim minority here and there's so many unknown things that I might have to face alone. It was hard at first but as time goes, you'll get the hang of it and you started to enjoy all the small things. The Japan sky, the konbini (convenient store), people, culture and everything. If you like anime like me, I can assure you that every where you walk, it's like going into an anime scene and it's the best feeling ever! Despite some lonely and hard days, I never regret coming and studying here. It's truly my dreamland. But who says dream doesn't come with some nightmares, right?
Life as a Student in Japan
"Don't forget to enjoy a rainbow while reaching for stars"

This advice had told by my aunt before I came to Japan. She knows that I used to be that nerd who always study, study and study. Yes, study is a must, but don't forget that there's many things you can enjoy while being a student. In a university itself, Teikyo University provides many great events for me to connect with, not only Japanese students but also students all over the globe. This allows me to improve my soft skills and gain knowledge outside the classroom. As as a student here, I also had experienced a part-time job in a halal ramen restaurant. Sadly, due to Corona Virus I had to stop working but looking forward to a new part-time job!
Message to Juniors
"Just do it"

Yes, that's none other than the NIKE motto and that's what I'll be saying to all of you. If this truly your dream, it will come with a lot of sweat, tears and pain but know it will all be worth it. You will never know how great you can get without actually try and do it. I believe that you can and you should believe in yourself too. Just do it!
<< Back to List